We delve deep into the spellbinding story behind Ron Zacapa's unique rum ageing facility, hidden high in the Guatemalan mountains and romantically named the 'House Above the Clouds'.
Gently charred vanilla pods. Honeyed butterscotch. Rich, moist fruit cake with soft marzipan icing.
Who would have thought the flavour profile of just one small sip of Zacapa rum could be so complex?
Spiced oak, caramelised fruit, smoky cinnamon and chocolate. The list goes on, reading like a mouthwateringly melodic sonnet to sweet, sensuous, somewhat hedonistic flavours.
It takes a lot to produce rums like Zacapa.
Rums with such intricacy and elaboration. Subtle amplification. Tasting notes that tease and please and persuade you to take another sip, over and over again. Rums that reveal whispered stories and tell secrets on the tongue, making your taste buds sing in surprise and delight.
And it takes a special type of place to produce rums like Zacapa.
A unique distillery, positioned on the grassy plains of western Guatemala. A place where the breeze blows through volcano-shadowed lowlands, growing glossy pistachio green. A place where tall reeds sway in the wind; a sprawling carpet of sugar cane, a lush viridian lawn of what's yet to come.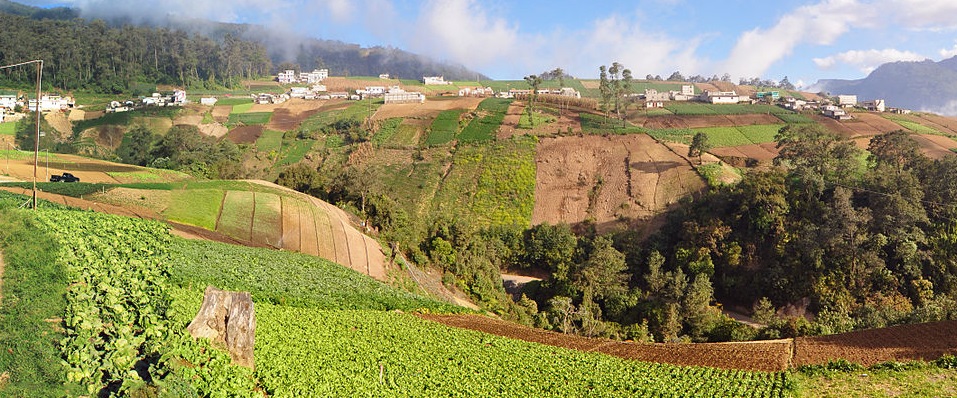 From this sweeping Guatemalan garden, fresh sugarcane is harvested; meticulously cut down by hand and then carefully crushed for its fragrant juice.
There are two ways of producing rum. Most rums – other rums – press this juice multiple times to make sugar, and ultimately, its by-product, molasses. This dark, bootstrap black syrup serves as the base for these other rums, making for a sharper, earthier, more full-bodied taste.
Not Zacapa though.
To afford a sweeter, smoother flavour to its rums, Zacapa uses the concentrated first press of sugar cane; or virgin sugar cane honey, to use its proper name. This cloying, amber sugar cane – so perfectly sweet from such a particular combination of fertile soil, climate, minerals and natural materials – is then married together with skilled distillation techniques, and a very special high-altitude ageing process, to create Zacapa's remarkable sipping rum.
It's no wonder it's wonderful.
Once the sugar honey is fermented and the liquid distilled, a journey awaits the freshly made rum. It's time for it to be aged, and it is loaded into trucks and transported up winding, no, labyrinthine dirt tracks, climbing mountains as majestic as they are mighty.
Only when it reaches the skies is it ready to rest, and although the trip to the top is rough and tough…
It's no wonder. It's worth it.
Here, nestled in the strikingly beautiful Guatemalan mountains, lies a magical, mythical secret. It is home to Zacapa's hidden 'House Above the Clouds'; a unique rum ageing facility that towers at 2,300 metres above sea level.
For in these soaring, verdant lands, where the mist rolls in thick from the nearby Pacific and tropical warmth is heavy in the air, time slows down; to create an ethereal rum of impeccable quality.
With a consistently cool, year-round temperature of just 16 degrees, the ageing process slows considerably; preserving the smooth, subtle sweetness of the virgin sugar cane honey.
Lengthier ageing allows the rum to develop a multi-layered profile and supple mouthfeel, and such a languorously slow process works wonders for the depth of flavour; making rums that are to be enjoyed neat, not lost in a cocktail.
Take Ron Zacapa XO, for example.
This perfectly balanced combination of sweetness, spice, fruit and spirit is a true connoisseur's delight; the ultimate expression of the Zacapa master blender's art.
It was at the master blender's insistence that this rare ageing house be built on this particular site, in the highlands of Quetzaltenango, touching the sky. A tiny dynamo of a woman named Lorena Vásquez; regarded as among the best master blenders in the world – and a steadfast believer that the altitude helps the rum mature, not just more slowly, but more gracefully too.
On tasting Zacapa XO, it seems Lorena is not wrong.
Containing a considered blend of rums from 6 to 25 years old, this rum is aged longest in French oak barrels that previously held cognac; lending an intense mahogany colour, deep aroma and long, slow legs in the glass.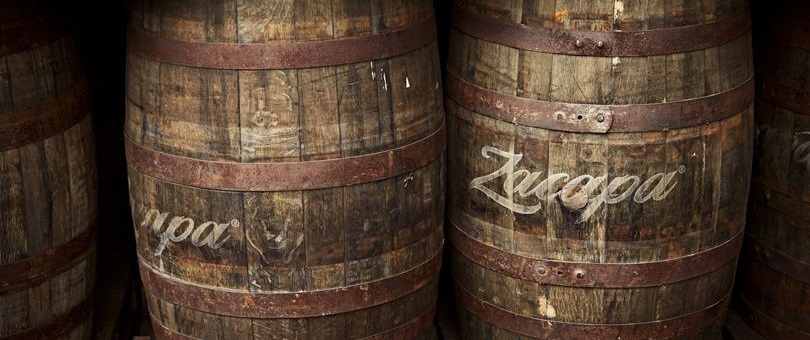 And the clue is in the name. XO means 'extra old' – although time isn't the only thing that makes this intricately delicate spirit so special.
Ron Zacapa XO – and its slightly younger, equally as indulgent brother, Ron Zacapa 23 –  are both made using the sistema solera method; whereby the rum is rotated from barrel to barrel, resting for years in charred oak casks that previously held American whiskies, French cognacs, and Pedro Ximénez sherries and fine wines.
While the rum sleeps, the thin mountain air and the low atmospheric pressure work together to intensify the infusion of flavours from the barrels.
As the rums pass through each, it picks up incredible layers of taste and character; vanilla, toffee, tobacco, dried fruits, hazelnut and coffee, all marbled into each exquisite, velvety mouthful.
The result? An explosion of flavour sensations.
An expression of patience. Richness. Harmony. It seems with maturity, comes perfection.
It is at this very House Above the Clouds that Zacapa's brand philosophy – The Art of Slow – comes to life. A journey of discovery unfolds, as a particularly rare breed of spirit is born.
And as for the drinker? Well, there's a journey in store there too.
One that helps us uncover a distinct pleasure; the pleasure that comes from taking the time to enjoy life.
Sit back. Sip a Zacapa 23. And soak up the extraordinary, the passion, the craftsmanship. The calmness of the Guatemalan highlands. The tranquility of the mountain air.
See if you can smell caramel, cacao and butterscotch, with roasted almond and toasted brazil nuts, rounded banana and toffeed pineapple.
And the taste. Taste an intense heart of savoury oak, nutmeg, leather and tobacco. Notes of coffee and delicately sweet vanilla, balanced with a spicy touch of cinnamon and warm ginger. This is truly a rum for the discerning palate.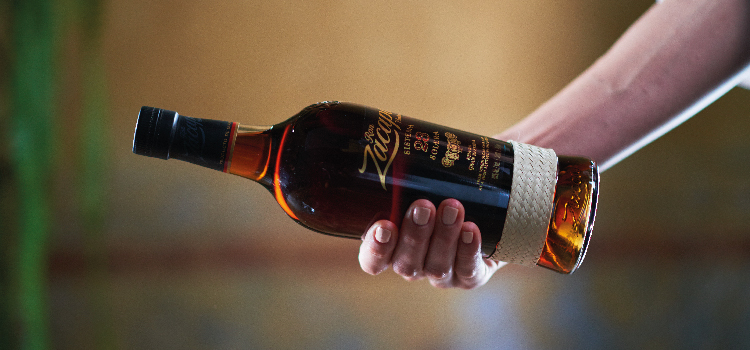 Lorena Vásquez drinks hers neat, with nothing but good company.
We like ours with a little ice, or stirred into an Old Fashioned.
However you choose to try yours, do so slowly, at leisure. We're all busy. In a rush. Living lives that whisk us along at a million miles an hour. But sometimes, taking your time matters.
And some things are worth slowing down for.