It's time to celebrate Christmas the Cuban way. Each of our venues offers a unique, exotic and tropical escape this festive season. Find your perfect festive package below, enquire at the bottom of this page or book here.
Your reasons to celebrate Christmas with us
Did you know that in Cuba, between 1969 and 1997, Christmas was not publicly celebrated? Those that did celebrate did so privately and often secretly. Here at Revolución de Cuba, we're all about the fiesta so we're taking the holiday season to a whole new level and here is why you should too.
We'll sort the dining, the drinks AND the dance floor. All you need to do is make sure you're ready to fiesta like you've never fiesta'd before.
Want to know more about our exclusive Christmas celebrations? Just keep on reading to explore all of our packages!
Our packages
Explore everything available and find the perfect Cuban Christmas celebración for you. We're looking forward to partying with you.
2 AND 3-COURSE CHRISTMAS DINING –  BOOK HERE
Introducing our stunning set menu. Enjoy either 2 or 3 courses with a Cuban flair. Our take on the traditional Christmas dinner, but bursting with Latin-American flavours. Our best seller.
From just £24.95 pp*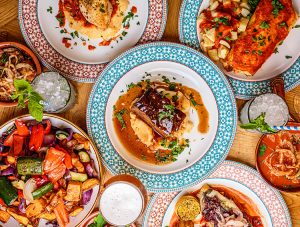 Made for sociable, family-style dining. Choose this option to enjoy an easy-going banquet of delicious tapas dishes made to fire up the fiesta and delight your taste buds. Perfect for parties of 6.
Also available to Students!
From just £24.95 pp*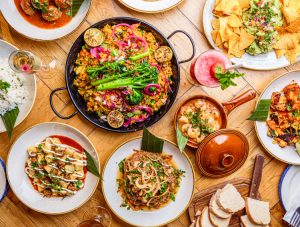 Think your favourite Bottomless Brunch, but with a fantastic Cuban twist. Perfect for team building, and groups of friends looking to celebrate with a little festive fiesta.
From just £30.00 pp*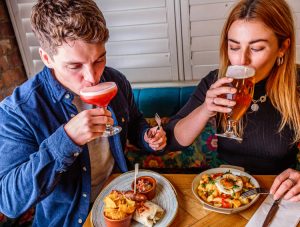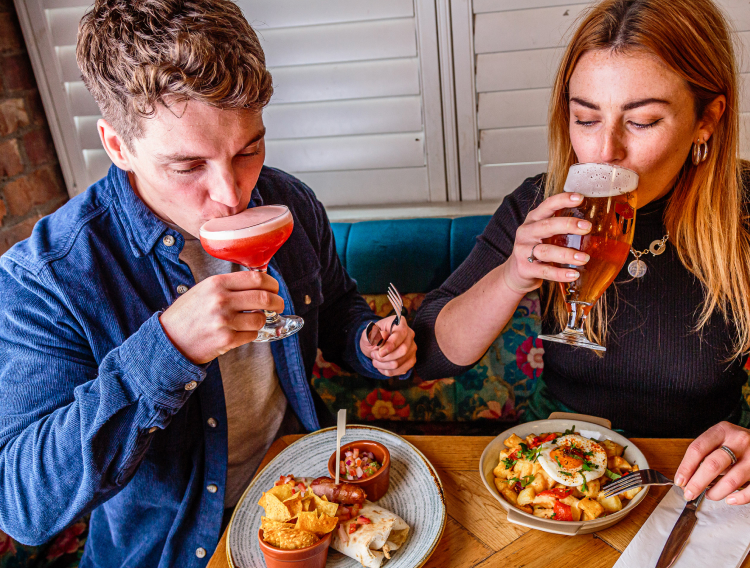 A selection of our favourite tapas dishes served atop our custom-made Mostrador. Suitable for groups of 10 or more.
From just £26.95 pp*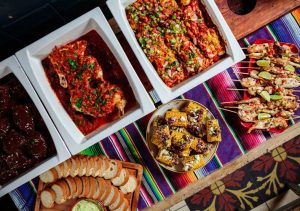 We've curated a delicious 3-course set menu, perfect for celebrating the festive season on a budget.
From just £16.95 pp*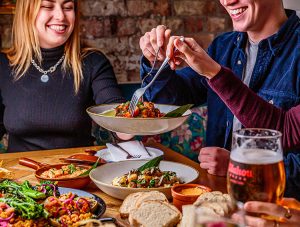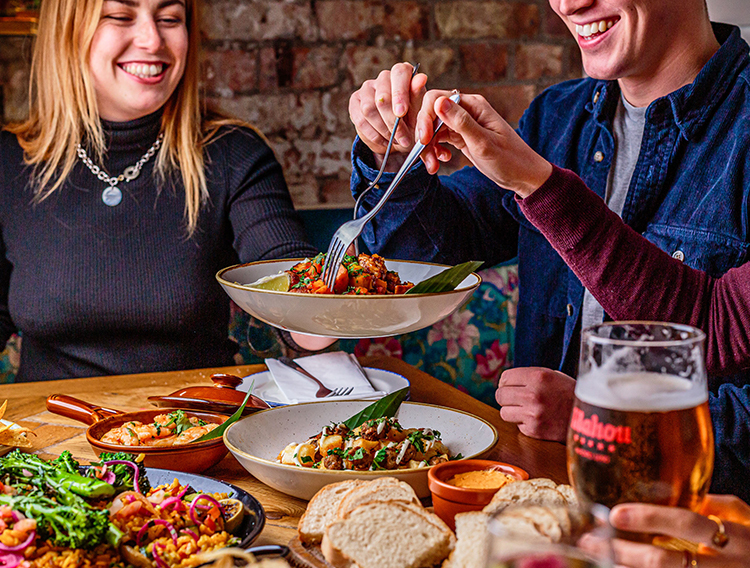 So what are you waiting for? If you're ready to have the fiesta of a lifetime, join us this Christmas at Revolución de Cuba.
*Offering and pricing may be different in each location, any queries please enquire below for the correct pricing in your nearest Revolución De Cuba.