Valentine's Day. Genius marketing ploy? Or a time to show how much you love the one you, er, love? 
It's only special if you put some thought into it. So forget about dinner and a film. Or anything that involves a single red rose.
Swap those tired Valentine's clichés for some sweet, simple date ideas that are guaranteed to dazzle your other half, no matter your budget. Think little acts of sincere romance, and memories you'll treasure forever. Consider your brownie points banked. 
Visit a vintage bookshop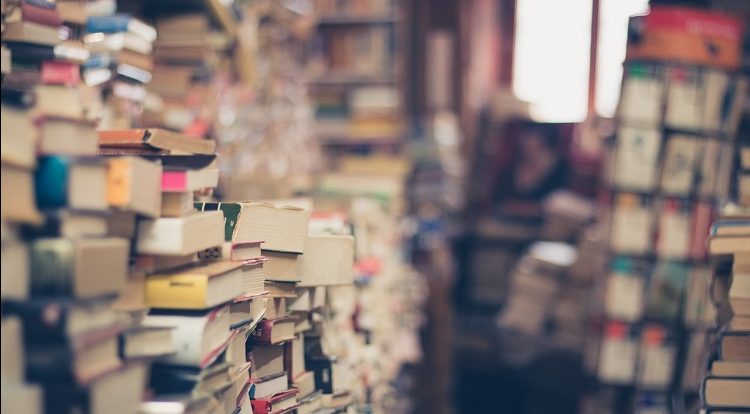 If you and bae love nothing more than flicking through one or two (or five) chapters before bed, prepare to feel the love with this cute, bookish date idea.
Head down to your nearest vintage bookshop this Valentine's Day, set yourselves a £5 budget and buy each other a title you think the other person is going to love.
It's a date and Valentine's gift all in one, guaranteed to Kindle your love's heart. (Yes, we did just do that – sorry.)
Build the biggest den ever
Let's be honest, drizzly February weather isn't always the most romantic, so if you'd rather stay in on V-Day, channel your inner couch potatoes and build the best den ever.
Raid the airing cupboard for every towel/sheet/blanket you own, grab some battery-operated fairy lights and BAM! A cutesy setting, straight out of your very own homemade rom-com.
Then, order a huge Deliveroo and try to finish a Netflix mini-series in one night. You'll spend the evening pigging out and cuddling, which is definitely a dream come true.
Have some fun with googly eyes
There's no doubt about it… Everything is better with googly eyes.
Head to the nearest arts and crafts store, pick up a bag of googly eyes in various sizes, then just stroll around town sticking those bad boys on everything you see. Potatoes, buildings, your friends' car windows – whatever feels right.
It's a silly prank that will leave any budding couple in fits of laughter, no doubt providing plenty of conversation at the bar you hit afterwards.
Laugh the night away at a local comedy club
There's no doubt about it, laughing with your other half is always the best bonding experience, so why not go to a comedy night to leave you both in good spirits?
Check out the midweek listings at your local comedy club, where you'll get to watch regular people practice their stand up. Will you spot the next big star from the bunch of nervy amateurs? Who knows, but you'll definitely get a laugh. 
Roses to dye for!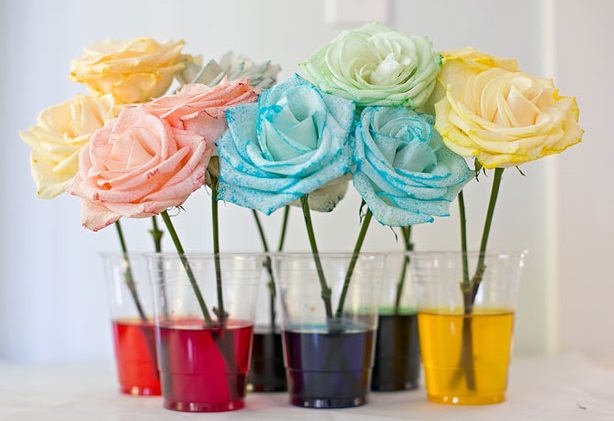 When thinking of Valentine's Day flowers, chances are a dozen long-stem red roses come to mind. But take it from us, red roses are SO last year.
Instead, show your date you're a creative ol' soul by colouring your own roses at home. It's even easy to do – you just put the stems into a cup of food colouring and water, leave them 24 hours, and there you have it – a beautiful, multicoloured treat your own true love will fall head over heels for! (Top tip for tie-dye roses – snip the stems and insert into different colours!)
Three words: Interactive Museum Exhibits
For a Valentine's Day date that's a little bit hands-on (!), you really can't go wrong by heading to an interactive museum.
You'll learn, you'll have fun, and while you're getting to grips with science or natural history, you'll take bonding back to basics… 'cause couples that go to interactive museums together, stay together.
Or something like that anyway.
Make a date out of their favourite hobby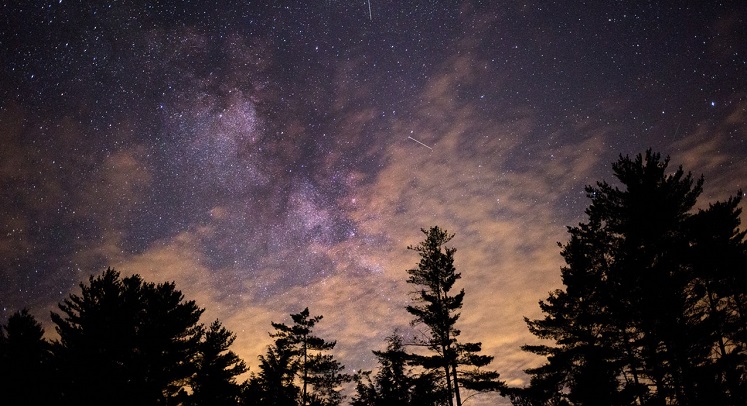 Whether your date is an adrenaline junkie who rock climbs every weekend, or a romantic who loves to get star gaze under darkened skies, find their favourite thing to do and turn it into a fun activity!
It's the quickest way to get in their good books, and who knows? You might even find a new-found love or hobby yourself!
Whisk 'em away to Cuba!
Miles of sandy white beaches, small tucked away bars and some of the most striking architecture.
A trip to Cuba would definitely guarantee a second date, but if it's a bit out of your price range… Book a table with us instead.
With dazzling handcrafted cocktails, 3 courses packed with Latin-American pizzazz for just £13.95, AND a free glass of prosecco when you book in advance, you're going to feel the love in no time at all.
So whether you're after afternoon delight or the perfect date night, we're turning up the heat Cuban style this Valentine's Day!