It's cold. It's probably raining. And Christmas has never felt further away… Be honest, do you need some help beating those January blues?
We thought so. That's why we've created this inspiring, surprisingly simple checklist for a life full of sunshine, right when you need it most.
We've pulled together some genuinely top tips that'll help improve your mood, mind, and maybe even set you up 'til summer's back. Or at least until it's light in the mornings. Now, let's get started. 
Leave the house and soak up as much sun as you can
There's no doubt about it, sunny skies lead to a sunny disposition.
In fact, studies show a strong link between positive moods and time spent out in natural sunlight. Why? Because serotonin – the brain chemical that stabilises your mood – levels increase when you're exposed to daylight and the sun's warming UV rays. Fortunately for us Brits, UV light can penetrate through light cloud coverage, so this is a concept that still works for us! 
So, whatever you do, seek out the sun as much as you can this January. Why do you think the Cubans are always so happy?  
Get movin'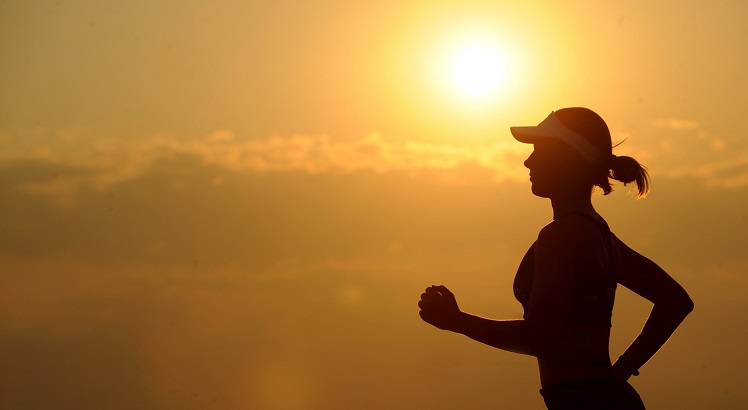 We know this is probably the last thing you want to hear right now, but exercise is actually pretty amazing when it comes to happiness.
Helps you relax? Check. Boosts brain power and concentration? Check. Improves body image and self-esteem? Check, check, check. In fact, the best bit about exercise is that all of this happens even if there aren't any physical changes going on.
Yes, you read that right. Studies show that even if your actual appearance stays the same, how you feel about yourself actually improves.
With that in mind, where'd we put that gym kit…
Reward yourself with naps
Exercise really not your thing? Well, you're going to love this suggestion.
As if you needed an excuse to nap more often, apparently napping not only improves concentration but makes us less sensitive to negative emotions such as fear and anger. Meaning a quick kip will help boost cognitive performance and positivity.
Want the absolute optimum naptime? It's recommended to keep it around 20-30 minutes, so you don't reach REM; the deep sleep which, when interrupted, leaves you feeling groggy and exhausted.
And to nap like a pro? Make sure you darken the room and have a soft, light blanket to hand – your temperature drops slightly when you're sleeping so you might feel chilly.
And if you really can't nod off? Try repeating a short mantra to quieten your mind. We'd recommend, "This is so much better than exercise, this is so much better than exercise."
Make Mindfulness and Meditation your new best friends
If you can't quite get on board with catching 40 winks in the middle of the day or running 40 minutes on the treadmill, don't worry. A more awake alternative is out there… And it's called mindfulness.
This Buddhist state of mind is characterised by 'awareness and attention in the present moment', and people who practice 'mindful meditation' report better moods, less stress and more happiness in general.
If you want in? It's easy. Sit or lie down, clear your mind and pay attention to your breathing, physical sensations, and any sounds in your immediate environment.
Now, try it for yourself and see how you feel. After all, Buddha was always smiling, right?
Find foods that'll boost your mood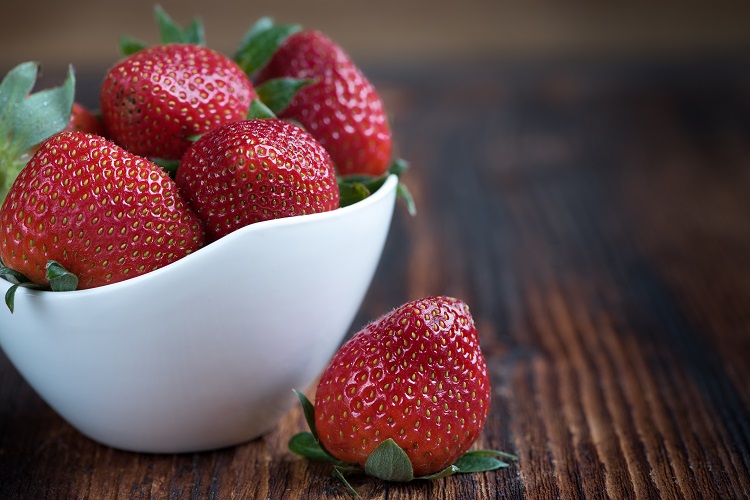 After overindulging at Christmas, you might think it's a good idea to give breakfast or lunch a miss, but skipping meals can have disastrous effects for your mood and concentration levels.
What's more, drastic calorie restrictions can force your body to enter starvation mode, slowing your metabolism and making weight loss more difficult, which is less than ideal.
So instead, cut out the junk food, increase your fruit and veg intake, and eat regular, high-protein meals to keep you full. This'll ensure you don't go through January starved of good food as well as festive cheer!
Fake it 'til you feel it!
For the quickest, easiest way to trick your brain into thinking you're happy… Just smile!
That's right, even the most forced of smiles has been proven to genuinely decrease stress and make you happier. So when something's got you feelin' bothered, or even just a lil' bit blue, smile it away.
Seriously, say cheese!
Go on, indulge every now and again
While eating your feelings won't legitimately lead to happiness, multiple studies have shown that people who dine out and socialise with friends more often are happier and generally more fulfilled in life. Other activities including going to the theatre or a concert and visiting an exhibition, museum or library.
And now that good cocktails, going out to eat and socialising are all (scientifically recognised!) mood boosters… It's time to indulge at Friday Fiesta, where you can enjoy all three in one!
That's right, we welcome the weekend with unbelievable live music, outstanding entertainment AND 2-4-1 cocktails during Happy Hour, so join us and you'll quickly understand why our Friday Fiesta is known for being utterly sensational!
Oh, and did we mention we're even giving you a FREE Bacardi cocktail or draught beer when you sign up? You better believe it – this is one delicious way to beat the January blues, so check out our fiesta page right here!