It may be Britain's second largest city, but it's safe to say Birmingham is packed to the brim with surprises.
Incredible secret tunnels under the city. Amazing street art. The quirkiest bars and bus tours. We didn't believe it ourselves at first, but there is SO much cool stuff hidden away in this city once you know where to look.
And to show you just what we're talking about, here are the things going on in ol' Brum that will not only surprise you, but will make you want to pay a visit ASAP.
Birmingham has a ridiculous number of parks…
This might not be surprising to any born and bred locals, but Brum boasts a truly amazing 571 parks.
That's more than London. More than Paris. And in fact, Birmingham has more open public spaces than any other European city. It has so many parks, the city recently joined an elite global union of super green cities, devoted to adding even more natural spaces to the sprawling 8,000 acres already stretching out across the city.
So if you ever fancy a park picnic in Birmingham, it's safe to say it won't take long to find somewhere to sit.
Birmingham's quirkiest museum is The Pen Room
For some first-hand proof that the pen is indeed mightier than the sword, look no further than this gem tucked away in Birmingham's Jewellery Quarter.
Attracting visitors from all over the world every single day, The Pen Room celebrates pens and calligraphy, as there was a time during the 19th century when almost everything written in the world was done with a Birmingham-made pen.
In fact, even Walt Disney's animators got their pen nibs from Birmingham, which makes Mickey, Donald and Goofy honorary Brummies, if you ask us.
You might even find yourself in the background of a movie
This even surprised us, but Brum has become THE go-to destination for Hollywood studios looking for that distinct gritty backdrop to their latest movies.
From Kingsman: The Golden Circle to Steven Spielberg's forthcoming Ready Player One, head down to the city centre on any given day and you could find yourself as an extra in a Hollywood blockbuster!
Brum has canals for days
With a ridiculous 35 miles of snaking canals, Birmingham is not only the hub of the country's waterway network, but it even has more canals than Venice!
So if you're thinking what we're thinking… Grab yourself a gondola and head down to Brum ASAP.
There are secret underground tunnels beneath the city centre
Honestly, we wish we were joking.
Built in the 1950s and now completely abandoned, the tunnels would have served as a nuclear hideout as well as a telecommunications network in the event of a third world war. And while Brummies may have heard of the tunnels, very few will ever actually get chance to see them in the flesh.
Unless of course, they turn this top secret site into yet another hipster restaurant.
Heavy metal has a Birmingham address
As if there was any doubt that Birmingham rocks, bands like Black Sabbath, Judas Priest and even Led Zeppelin hailed from the mighty city, meaning Brum is commonly known as the birthplace of heavy metal.
The city was so vital in putting the genre on the musical map. Birmingham even plays host to a heavy metal museum and gallery, appropriately named the Home of Metal!
There's an incredible street art tour in Digbeth
Step aside Camden, New York and Berlin, 'cause Birmingham is the latest hotbed of the very best street art.
Not only does the city play host to its very own annual street art festival, City Of Colours, but the organisers also provide 90-minute walking tours through the world-class street art that adorns the walls of Digbeth.
So, to uncover every last gem Birmingham has to offer, as well as getting a unique history into this vibrant art form, reserve yourself a tour and get ready to be wowed.
You can tour the entire city by bus
There's no doubt about it, Birmingham's number 11 bus deserves to be a legend in its own lane by this point.  
The longest urban bus route in Europe, the number 11 travels a whopping 27 miles in and around the city, meaning it's perfect for seeing every last inch of Brum on your travels.
And the best bit? In recent years, the bus route has become the ultimate 11-stop pub crawl, with ale fans hopping on and off at some of the best pubs in Birmingham. Sign us up!
There's a cocktail bar cunningly disguised as a launderette
Yes, you read that right, an actual launderette.
Suds 'n' Duds, with the most appropriate name ever, can be found on Gas Street in the city centre and if we're honest, when it's not full of confused people with bags of dirty washing, it's  definitely worth checking out!  
And now Birmingham is even getting its own Revolución de Cuba!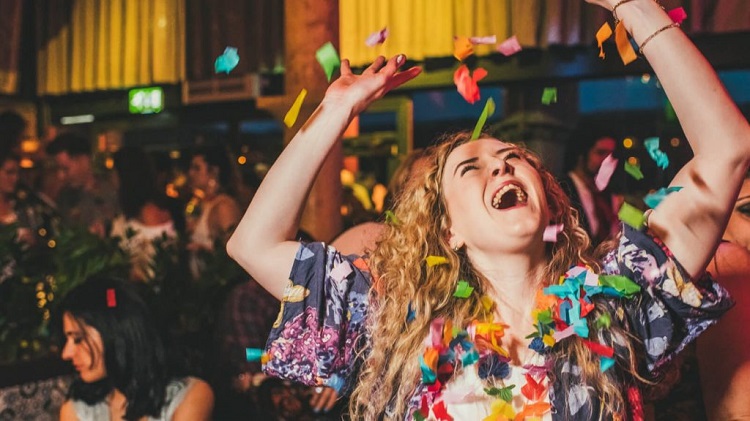 Yes, you better believe it!
For as long as we can remember, we've been itching to bring the soul of Cuba to the heart of Birmingham. And now, at long last, we're opening in this beautiful unique city.
Revolución de Cuba Birmingham will be arriving soon, and before you know it, you'll be enjoying dazzling handcrafted cocktails, feasts of mouth-wateringly exotic food, and unforgettable nights of dancing, all to the rhythm of a live salsa band.