You heard us right amigo, we're giving you the chance to win a once in a lifetime trip to Cuba and all you have to do to enter is take a selfie with one of our delicious new cocktails!
Cuba is steeped with history, it's the birthplace of our favourite spirit, reigns fiesta capital of the Caribbean and is abundant with natural beauty… So to celebrate our brand new specials menu inspired by this cultural hotspot, we're giving one lucky guest (and their best amigo) the chance to experience it first hand.
With the "Cuban Heritage Trail" you'll enjoy a 7-day tour package that takes you from the bustling and vibrant Havana to the historic Santa Clara city. Not forgetting the chance to experience the more traditional and rural sides of Cuba, with stays in Viñales, Cienfuegos and Trinidad.
DAY ONE. HAVANA
As you land in Cuba your arrival transfer will be waiting to whisk you off to Old Havana. The Old Havana neighbourhoods are some of the places where you will feel Cuba at its most intense – narrow streets with old crumbling buildings and full of locals.
After a long day of travelling take it easy, check-in at your accommodation and enjoy the evening at your leisure. Vedado isn't to be missed, it's bustling with restaurants, bars, majestic mansions, and historic mafia-built hotels.
DAY TWO. HAVANA
Start your day with a guided City Tour of Old Havana including St Francisco de Asís Square and its beautiful Fountain of the Lions, the Old Square, the Arms Square and the Cathedral Square.
There are so many sites to explore in Havana, so take the afternoon to explore Cuba's capital. Learn more about the Cuban culture at the Museo de la Revolucion, which is housed in the former Presidential Palace, and the Museo Nacional de Bellas Artes, or just wander along the Malecon, the sea wall that skirts the coastline.
DAY THREE. HAVANA – VIÑALES
An exciting day awaits, so it's an early morning departure to Viñales. Along the way, you'll make a pit stop at Los Jazmines Viewpoint to enjoy the natural beauty, underground rivers, caves and Mogotes.
Viñales is a small village rich in culture, with friendly and welcoming locals – the perfect opportunity to enjoy a typical lunch in one of the many private restaurants in the area! The afternoon is yours to take a walk through the countryside and enjoy the stunning outdoors. Explore caves, go hiking, biking, horseback riding, or simply enjoy the views of the valley and sprawling tobacco fields.
The nightlife is very active in this village and the residents are more than willing participants to dance to the local live music!
DAY FOUR. VIÑALES – CIENFUEGOS
As you drive over to Cienfuegos, you'll head back past Havana, through the densely vegetated Peninsula de Zapata swamplands, and along the beautiful Bay of Pigs.
Cienfuegos is the gem of the South and has been a UNESCO World Heritage Site listing since 2005. It's a beautiful seaside town of relaxing streets and dazzling buildings that strike a beautiful pose by the water.
Don't forget to take a photo stop at Palacio del Valle, which is Cienfuegos' architectural pride and joy! Learn more about its history and if you're up for it, why not head to the rooftop for a sunset drink?
DAY FIVE. CIENFUEGOS – TRINIDAD
Take the morning to explore Cienfuegos city and pay a visit to the Thomas Terry Theatre (one of the oldest and most beautiful theatres in Cuba), the Arco de Triunfo, the Cathedral, and the eye-catching Casa Provincial de la Cultura.
After lunch, you'll depart to Trinidad – no other colonial city in Cuba is so well preserved, and the residents are extremely friendly.
Trinidad is all about the nightlife. There are no less than 10 live music venues all within a short walking distance, many of which have outdoor settings; in courtyards, and within the walls of old colonial ruins – so make sure you pack those dancing shoes!
DAY SIX. TRINIDAD
Kick-start your morning with some Cuban coffee; it's served black, strong, and super sweet! Then head to the city centre.
Trinidad is a great place to wander around, with almost every scene offering a photo opportunity. Stroll along the cobbled streets, marvel at the colourful colonial architecture and watch as the locals casually smoke their huge cigars on the doorsteps of their houses.
In the afternoon, you could go for a dip at nearby Playa Ancon and relax on the long stretches of white sand or hire a vintage bike and cycle along Trinidad's colourful streets.
DAY SEVEN. TRINIDAD – SANTA CLARA – HAVANA
For your last day, you'll head back to where it all began, Havana. On your way back, you'll stop at Santa Clara to visit the Mausoleum and Memorial of Che Guevara where you can get a rare insight into the legacy of the revolutionary leader. Che's remains were brought to rest here after they were found in a remote corner of Bolivia in 1997.
DAY EIGHT. HAVANA – HAVANA AIRPORT
Enjoy your final day before your transfer back to Havana Airport.
Our cocktail specials menu is all about taking the heritage of Cuba and creating a new twist on the classics. You'll find the likes of the Cuban Cooler, Bananatai, Quaquiri and Cocojito on our Cantinero's Guide to Cuba and even more limited edition drinks on our app!
We can all agree that this trip, and our new limited-edition cocktail menu, is pretty special… So what are you waiting for amigo? Head to your nearest Revolucion de Cuba, share a selfie with our new cocktails (don't forget to tag us!) and this trip could be yours. ☀
Click here to reserve your table!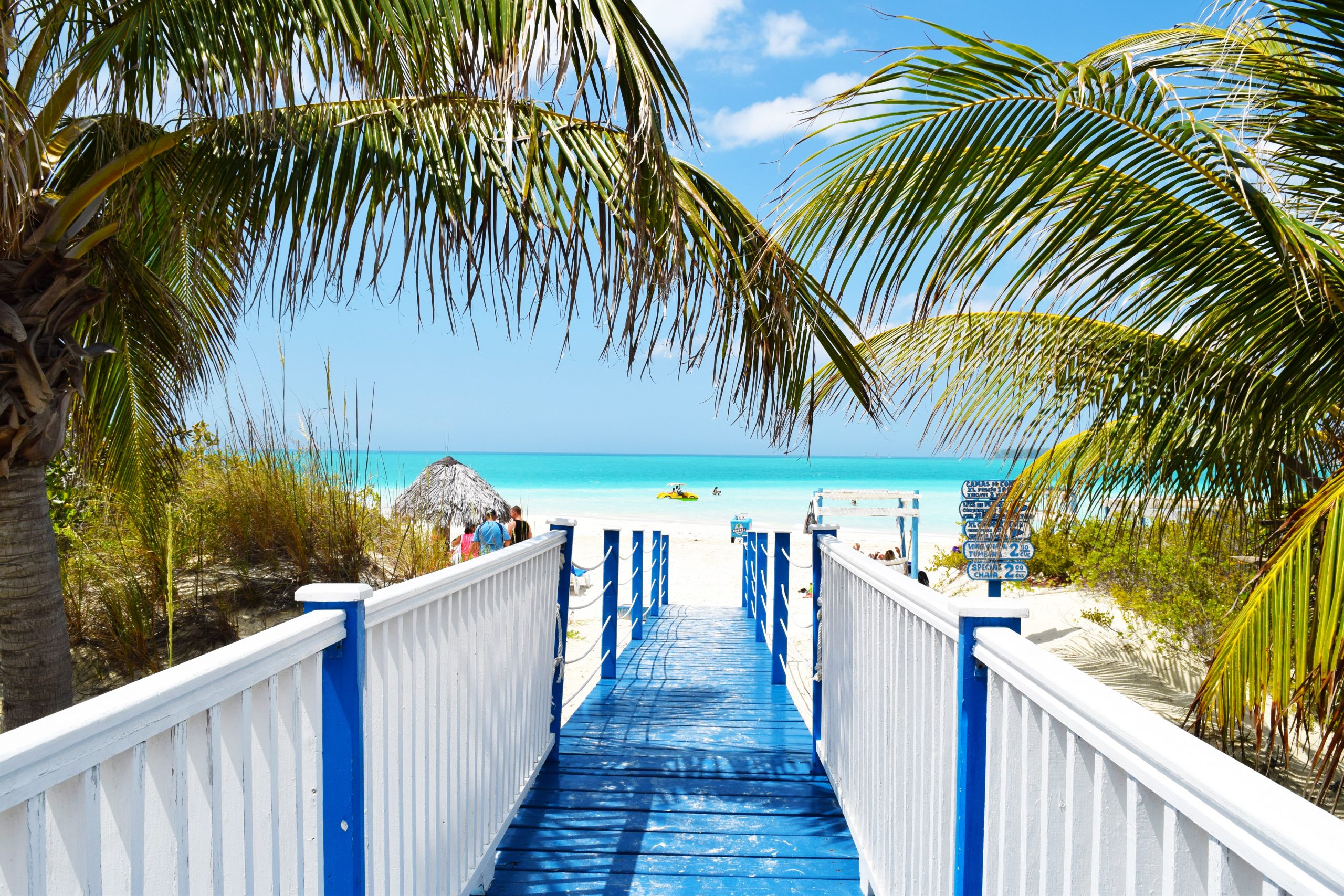 Giveaway Terms & Conditions 
To enter you must take a photo of one of our new cocktail specials, post the photo on social media

,

tagging either @revoluciondecubabars (Facebook) or @revdecuba (Instagram) and use the hashtag #takemetocuba.

 

The giveaway will take place across the central Revolucion de Cuba Facebook and Revolucion de Cuba Instagram page (described above). Any entries on the individual local bar pages will not be included in the prize draw.

 

To be applicable for the giveaway you must be: (a) UK resident; and (b) 18 years old or over at the time of entry

.

 

You must enter by 11:59am on 15/08/2021

.

 

Failure to follow any of these steps will void your entry

.

 

The winner will be contacted within 7 days of the closing date via the social media platform on which they made their entry.

 

If the winner does not reply within two weeks of us contacting them via their chosen social media platform we reserve the right to choose a new winner. The previous winner then has no claim to the prize.

 

The trip must take place before 31/10/2022 and has to be confirmed to us, Revolucion de Cuba, by 01/12/2021

.

 

The date of the trip is subject to UK and Cuban government Covid-19 restrictions

.

 

This competition is not open to employees (or members of their immediate families) of Revolución de Cuba.

 

Any entrant not entering in the spirit of the competition or falsifying their entry will have their entry voided.

 

The winner will be chosen at random from all applicable entrants.

 

This competition is run by Revolución de Cuba of Revolution Bars Group, 21 Old St, Ashton-under-Lyne, Tameside, OL6 6LA.

 

The tour and flights are organised by Cuba Direct. By entering you are agreeing that we can pass your details to Cuba Direct. Once the winner

'

s details have been passed over to Cuba Direct all communication regarding the tour and flights should be directed to them exclusively

.

 

This Tour is valid only for the winners of the competition and name changes are not allowed, except for causes of force majeure.

 

The booking for this Tour must be made at least 35 days in advance.

 

High season dates, such as Christmas or Easter, are not valid for this Tour.

 

All transfers are based on seat-in coach collective transfers.

 

Optional excursions in each destination are not included and will need to be paid locally.

 

Entrance fees to tourist sites are not included and will need to be paid locally.

 

Drinks, lunches, and dinners are not included.

 

An extension that includes a stay on the beach at an all-inclusive hotel at the end of the Tour is available, but we will have to quote it and must be paid for separately at the time of booking, before leaving the UK.

 

For full Cuba Direct General Booking Conditions please visit – 

https://cubadirect.co.uk/booking-conditions

 

 

Revolución de Cuba reserves the right to amend these rules at any time.

 

R.O.A.R. E&OE