We are celebrating Business Women's Day and as part of that w
e have travelled nationwide to speak to some of our own influential women within our company. We had a chat with two of our General Managers to see how they feel about being a woman in today's society and becoming the leaders within the industry they are today, as well as who inspired them. Check out their story below:
Meet Bethan, General Manager of Revolución De Cuba Bristol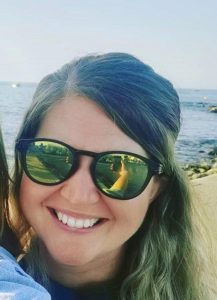 Where did you start your career within the hospitality industry and where has it taken you so far? 
Bethan: "I started my career with Revolution Bar Group back in 2010 as an Assistant Manager at the Revolution Plymouth before taking a break from bars. When I was given the opportunity to come back this year as a General Manager for Revolución de Cuba, I just had to jump at it." 
You obviously love working for the brand, what makes you feel at home working for Revolución de Cuba? 
Bethan: "The atmosphere within Revolución de Cuba is amazing. It just such a fun, energetic atmosphere to work in! From the music, the food and cocktails, you feel the Cuban vibe throughout – I highly recommend to come work for this brand!" 
What advice would you give aspiring young women wanting to join the hospitality industry? 
Bethan: "Do it! I have gained so many skills that benefited me in my personal life, not just my career. If you want to get into management or just start the stepping stones within your career, the hospitality industry definitely is the way to go. You learn so much not just about how to manage people and revenue but unique situations and life skills for sure!" 
Is there anyone that you look up to? 
Bethan: "I've always looked up to my parents, who have always supported me in my decisions. They were both very successful within their careers and I only want to follow in their footsteps with my own success." 
If you could speak to your younger self knowing what you know now, would you have done anything differently? 
Bethan: "No, you are gaining new skills daily, if you make a mistake you learn from it and move on. No one is perfect. Each role I've had has helped me develop as a manager and as a person."   
Do you have a motto you live by? 
Bethan: "Yesterday is history, tomorrow is a mystery, today is a gift. 
Live your life and remember what happened yesterday you can learn from it and achieve better tomorrow. "
Meet Eran, General Manager of Revolución de Cuba Cardiff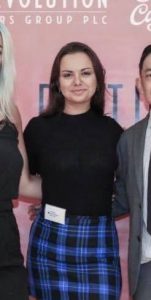 How did you get to your position you are in today, where did you start in your career? 
Eran: "I started working with the company back in 2017 as an assistant manager, coming from a background of independent bars I struggled initially to adapt to the structure of a larger company and spent a while doubting my ability. At the same time, I'd fallen in love with the brand and was so supported by my team, so I soon regained my confidence. Challenging yourself is one of the articles within the Cuban code and I set myself the goal of becoming a general manager by the time I was 25. After a few years of determination and learning from some amazing people, I was appointed as general manager a few months before my 26th birthday. I have never felt a bigger sense of pride and achievement in myself as that day. If you've got a goal just go for it – you will reap the awards". 
What advice would you give aspiring young women at the beginning of their careers? If you knew what you knew now when you started, would you do anything differently? 
Eran: "Stick with it. I would be lying if I said it wasn't tough at times but be persistent. You will develop in ways you would never believe and gain skills that will benefit you in all aspects of your life. 
When it comes to doing anything differently, I really don't think I would – I've loved every step of the way to get where I am now. I've made many mistakes on the way, and will most definitely continue to make a few more, but that's all part of the journey, right?" 
Do you find it more difficult to be a woman in power in this industry? 
Eran: "Absolutely not. There's no need to get caught up like this because so long as you're focused on yourself as an individual, you're just another human striving for success." 
Did you have a mentor that inspired you to be the leader you are today? 
Eran: "There's no one singular person, there are so many brilliant people that inspire me daily to be a better me. One of the best parts of this job is the exposure to so many different people, in different stages in their careers, different places in their lives. There's always something to learn from someone else." 
Do you have a motto or mantra that you live by? 
Eran: "If you have dreams and goals never give up on them, don't give in to doubt and nerves. No matter how many obstacles they will try to throw in front of you, have the belief and the confidence in yourself and things will work out the way they are meant to. Humility is key, not everything will go your way, there will be rejections and there will be mistakes, have the humility to get back up, have a little chuckle at yourself and keep going." 
Happy Business Women's Day, amigos!