This year the Revolución de Cuba team are in the mood to party, and each of our venues is offering a unique, exotic and tropical escape. We'll sort the dining, the drinks and the dance floor – all you need to do is make sure you're ready to fiesta like you've never fiesta'd before!
Here's 8 reasons why you'll love the spirit of Cuba this Christmas…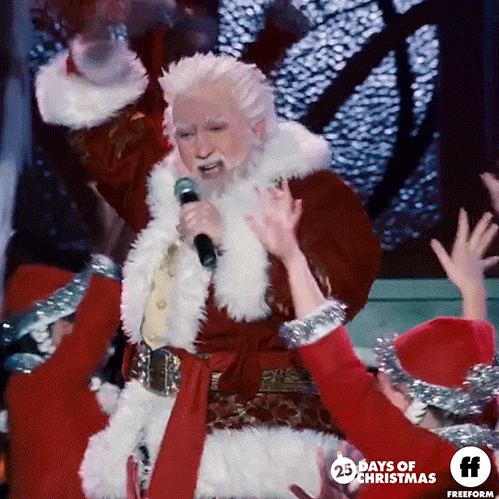 1.) Unforgettable food
Cubans really know how to lay on a feast at Noche Buena, and we have a range of dining options on offer full of vibrant Latin American flavours. From Festive Brunch for friends to Tapas Feasting for your work team, or Christmas Dining for the whole family – there's something for everyone. For groups of 10 or more, why not try our authentic Mostrador? It's the perfect way to share all your Revolución de Cuba favourites.
2.) Magical music
The soundtrack to a Cuban Christmas fiesta is full of salsa and samba energy. With live music in all our venues from brilliant bands and artists, our festive celebrations are made for the dancefloor. The rhythm is gonna get you – and that's a promise.
3.) Rum, rum & more rum!
Now, obviously, our bars are well stocked with a superb variety of top quality beers, wines, spirits and cocktail ingredients, and there's something for every palate. But we really do love our rum! Rum inspired us to create Revolución de Cuba, and whether you like yours smooth, spicy or with a swagger, you've come to the right place.
4.) Being together
If the last few years have taught us anything, it's that we have to take every chance to get together and make memories when we can. Christmas party nights at Revolución de Cuba are all about everyone sharing a fantastic experience and loving every minute. It's times like these that you treasure.
5.) Ain't no fiesta like a Revolución de Cuba fiesta
Now although we do say so ourselves – and this may not sound totally modest – boy do we know how to throw a party. From the music, lights and décor to food, drinks, dancing and atmosphere; our warm hospitality and authentic Cuban welcome, plus great service, and don't forget the entertainment, led by our exotic samba dancers. Phew!
6.) Everyone is welcome
There really is something for everyone at Revolución de Cuba. Whether you're more inclined to sit back, relax and enjoy the scene with a glass of something sophisticated, or you're raring to finish that Mojito and hit the dancefloor, we've totally got you.
7.) It's kind on your pocket
Cuba is amazing. We love Cuba, it's like our spiritual home. But getting there can be kinda pricey, especially if you want your friends to enjoy the experience with you. Don't worry – because Revolución de Cuba is a truly authentic taste of Cuban culture right here in the UK. Which means you can enjoy the best of the Caribbean and still have cash left for Christmas presents.
8.) We're unique
…and we're taking the holiday season to a whole new level. When you've experienced an exclusive Revolución de Cuba fiesta you'll know that you've partied like you won't party anywhere else. Unless you grab that flight to Havana. Which is a great idea. But in the meantime…
We're taking bookings for our Cuban Christmas Party packages now. Make sure you get your slice of Caribbean magic this year – get in touch with us today. We're looking forward to partying with you!